The Minnesota Lynx have won the WNBA title after an exciting five-game series against the defending champions, the Los Angeles Sparks. The series was one of the most-watched WNBA Finals, as fans watched the Lynx secure their 85-76 victory to become one of two teams in history to win four WNBA titles.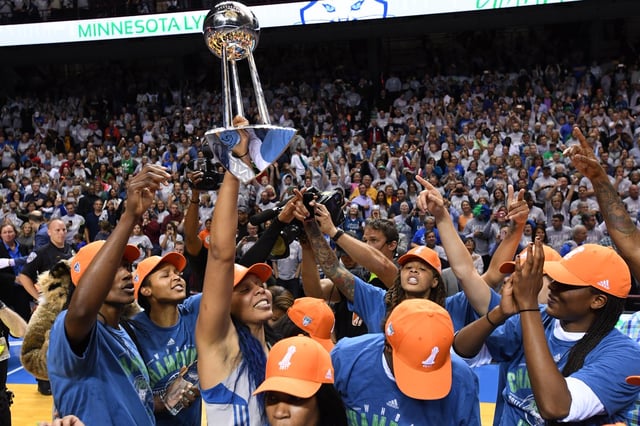 Between the 2015 and 2017 seasons, the league has made efforts to become part of the "mainstream" sports conversation, including new partnerships with fantasy sports companies, merchandise licensing deals and agreements to show games via social media streaming services. But a large part of the league's success is due to the teams themselves – the way they've worked during the off-season to prepare for a strong in-season performance.
It is no secret the game of basketball is changing, from a focus on big, tall players to quicker players who can shoot from the outside. This focus hasn't only taken over the NBA, it is changing at the women's level as well. The Minnesota Lynx are a great example of a team recognizing this change and investing in their players' continued development with tools like the Noah Shooting System, which Lynx Coach Cheryl Reeve attributes largely to the team's success. This improved shooting helped the Lynx shoot 91% from the free throw line during the deciding game 5 of the Finals.
The Lynx have been using Noah Basketball in practice to receive real-time feedback on the three shot measurements: arc, depth and left-right position of the ball. When players practice on the Noah, they receive instant feedback on every shot they put up, which leads to better form and more consistent shooters.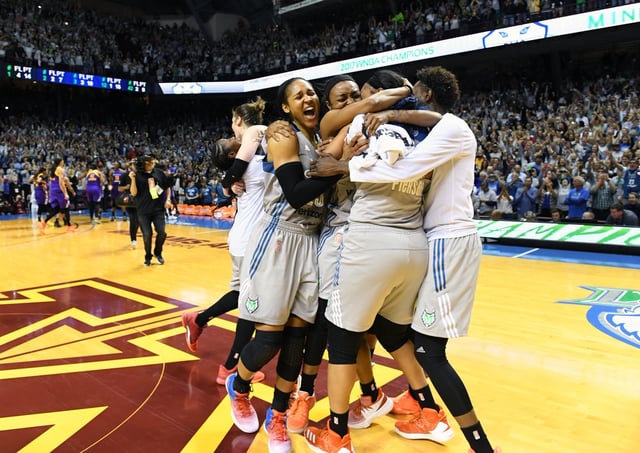 "I think as soon as we got [Noah] we realized that it was a tool that could be helpful to us," commented Rebekkah Brunson, the first player in WNBA history to win five league championships, in her interview with Twin Cities Pioneer Press. "Sometimes you think you're shooting your shot a certain way, then you hear (the trajectory) and you're like, 'Ugh, no.' It really helped us focus in and getting our shots up, getting it from being left, right, short. It's a great tool to have."
This season, the Lynx averaged 37% from the three, up from 33.7% in 2016. Meanwhile, Lynx opponents in 2017 averaged only 31.4% three-pointers made in-season.
The Minnesota Lynx have been a great team for years, and that success cannot be attributed to a single source alone; however, their investment in Noah Basketball has clearly made a difference in the team's shooting game.
- - -
Statistics were pulled from the Minnesota Lynx's Stat page.
All images courtesy of Minnesota Lynx Twitter
- - -