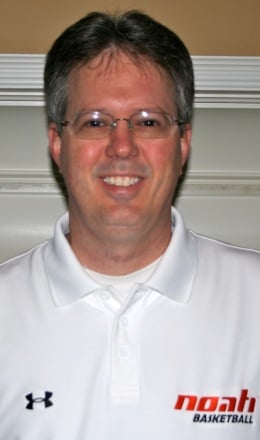 Dear Basketball Fans,
I'm John Carter, CEO of Noah Basketball. Just like you, I've enjoyed a lifelong passion for basketball. That's one reason why I've considered starting a Noah Basketball blog for some time. I want Noah Basketball to share information as well as entertain our fans on a more regular basis. A blog is a great way to do that.
We have so much information to communicate with you regarding basketball shooting. Whether you play, coach or just enjoy watching the game, you'll discover that The Arc is a great resource.
For many years now we have been collecting data on basketball players from middle school, high school, college and the NBA. We now have data on tens of thousands of players at all levels of the game. We have also conducted significant research with top universities and organizations such as Gonzaga University, Auburn University, North Carolina State University and the National Association of Basketball Coaches. To confirm our research findings, we created a "one of a kind" automated shooter that can simulate any player. We have beyond a shadow of a doubt, determined what makes a great basketball shooter great!
I will be discussing our research and many other topics in future blog posts so be sure to subscribe to The Arc for future posts!