Tony Bennett, University of Virginia Head Men's Basketball Coach, Endorses Noah Basketball

"But it's impossible to dispute Noah because the proof is there, and the feedback is immediate. That's when the body starts to self-correct."

For more than 20 years, University of Virginia Men's Basketball Coach Tony Bennett had a burning question. Bennett is the NCAA all-time leader in three-point field goal percentage at 49.7 percent (minimum 200 made). But Bennett was "just" a career 84 percent shooter from the free-throw line.

"I always had a desire to crack the 90-percent mark," Bennett said. "I felt like I was a good shooter, and should have been in the 90s from the foul line. But I could never get higher than the mid-80s. It was always a challenge."

Then Bennett shot on the Noah System and noticed something.

He was a dead-eye from three-point range because his shot was at 45 degrees. His arc helped him convert 290 of 584 three-pointers at the University of Wisconsin-Green Bay (1988-92) while playing for his father, legendary coach Dick Bennett.

"Noah revealed that my arc at the free-throw line was a bit high, almost 50 degrees," Bennett said.

Noah Basketball CEO John Carter recently visited Bennett at the University of Virginia and told the coach, "Your difference in arc is the 6 percentage points you've been searching for the past 20 years."

Bennett gets a chuckle from the revelation.

"John swears if I had the Noah System while I was in college, I would have been a 90 percent shooter without a doubt," Bennett said.

Now Bennett wants to share the benefits of the Noah System with other coaches who are also searching for extra percentage points on their team's free throw or three-point shooting.

Noah Basketball is excited to announce that Bennett has become the first NCAA Division I coach to officially endorse the Noah System. Carter called Bennett one of the greatest shooters in college basketball history and one of the best young coaches in America.

"Just as Coach Bennett is very picky about who he associates his name with, so are we," Carter added. "Coach Bennett and Noah Basketball have closely aligned values, and we could not be more excited."

"I'm a big believer in the Noah System," Bennett said. "I'm excited about this opportunity."

The point guard led Wisconsin-Green Bay to the NCAA tournament and to a pair of NIT appearances. He scored 2,285 points and averaged 5.1 assists and 1.4 steals during his collegiate career. Bennett was drafted in the second round by the Charlotte Hornets in 1992 and played in the NBA for three seasons.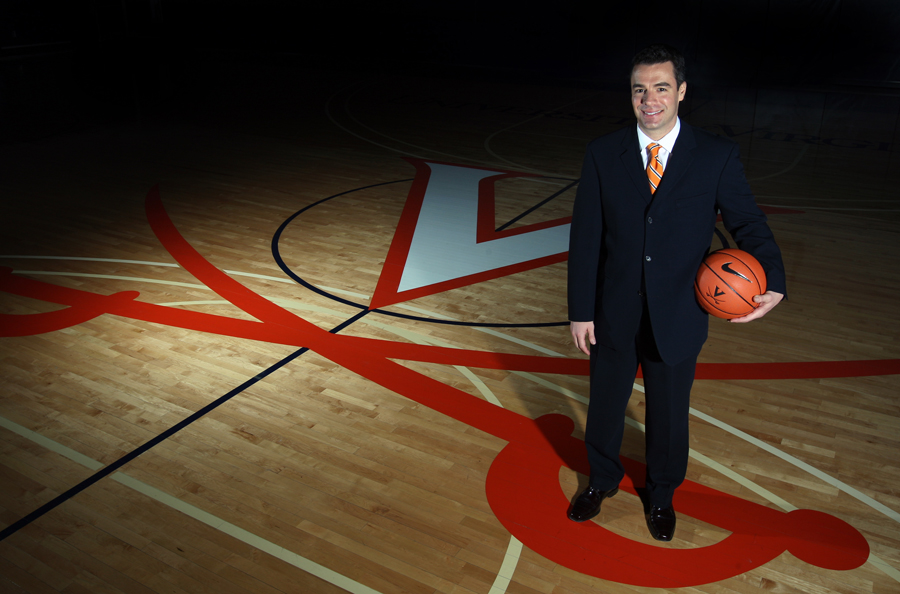 He began his coaching career in 1999 at the University of Wisconsin as an assistant on his father's staff. He also was an assistant at Washington State before becoming the Cougars' head coach in 2006. In 2007, Bennett was named National Coach of the Year by nine organizations, including the Associated Press, the Sporting News and the U.S. Basketball Writers of America after leading Washington State to a 26-8 record.
He became the University of Virginia's men's basketball head coach in 2009. The Cavaliers have improved their record each year under Bennett's watch and finished 23-12 last season. USA Today ranked the University of Virginia No. 25 in its 2013-14 preseason poll.
Bennett's Washington State team used the Noah System as well as his current Virginia team.
"I'm always looking for tools to help players with shooting while not restricting or messing up their form," Bennett said. "The body is an amazing machine. It can self-correct. I've spent years watching guys shoot. Many are on the flat side. But how many times can a coach tell a player to 'shoot out of the phone booth and over the ferris wheel' until they get it? You are also telling them their shot is flat without scientific proof.
"But it's impossible to dispute Noah because the proof is there, and the feedback is immediate. That's when the body starts to self-correct."
Bennett said that he often works with players just on their arc.
"Noah frees players from focusing too much on too many things while practicing their shot," Bennett said. "Let's just focus on the arc. Once a player moves closer to the ideal 45 degrees and 11 inches (beyond the front of the rim), then they have a repeatable shot. It's my experience that all great shooters have a repeatable shot. It's much like a good golf swing. Once a player develops a repeatable shot, then they can dial in that stroke at any time, even in pressure situations."
Bennett worked hard to craft his own shot. He said he did a lot of one-hand shooting from three-point land because it forced him to shoot with better trajectory. Bennett added that he repped it out so he could develop consistency.
"I was always shooting or working on my form whether it was a Nerf ball and a lamp shade or laying on my bed and practicing the perfect rotation. I loved to master my shot."
That's another reason why Bennett recommends Noah to coaches and players. It may not be old school like shooting a Nerf ball into a lamp shade, but it's about doing the reps to develop a repeatable stroke.
"Coaches can't be there every day to work on a player's shot," Bennett said. "Players have to take some ownership. Noah helps players have productive practices. They can go to the gym, shoot 100 shots and receive feedback on each shot. They can look at their phone and see their arc and understand what they need to do to get better. If they do this enough over time, they improve and become better players."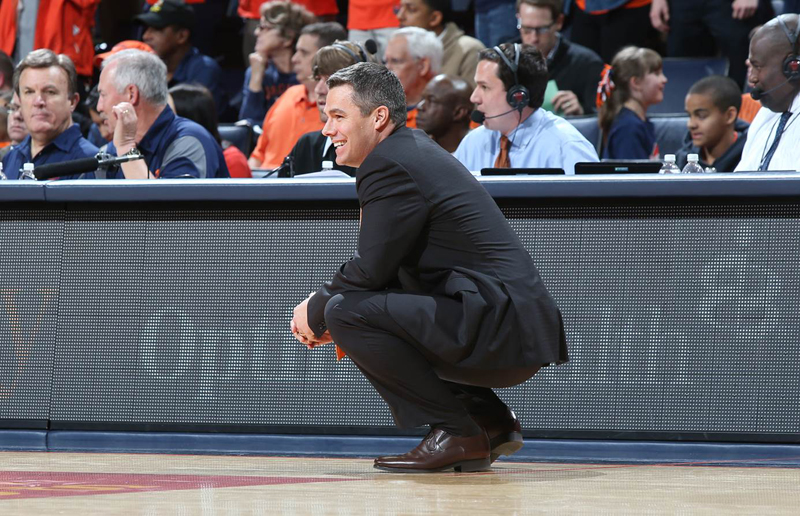 Bennett said he understands and appreciates the science behind the Noah System. But he's more of a "feel" guy when it comes to shooting.
"I've got to feel it, and I've got to see it," Bennett said. "To me, the proof is in the pudding. If you put Chris Mullin, Mark Price, Dell Curry and Ray Allen on Noah, you'll discover they are in the optimal arc range. I would guess Drazen Petrovic would be the same. I played against him, and I bet he was shooting 44 to 46 degrees coming off those screens. Noah passes the good old eye test."
Written by: Gage Harter, Noah Basketball, 2013
Photos Provided by: Coach Tony Bennett, University of Virginia